Author:
Veselin Nedeff
|
Posted:
April 18th, 2012 |
Category:
Tips
|
No Comments »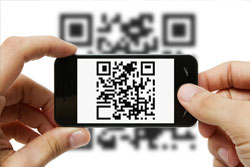 QR Codes are loved by marketers because first they grab your attention and make customer do requested action. As with most things in marketing they need some thought behind them in order to be effective. First we need to start with a reason which led us to creation of QR codes. So you should ask yourself some questions – Is the code promoting a product? Is it providing instructional information or video? Is it for tracking customer response? Is it meant deliver your personal details and information? In short, QR codes must always serve a purpose and it must be done to enhance or extend the medium in which it appears. Here are some guidelines to follow when using QR codes:

– Explain how to use the code and where it will take the user
– Make the destination mobile-friendly (QR Code Rules: Content Should Be Mobile Formatted)
– Use video and motion graphics where possible (QR Code for YouTube Video)
– Apply best practices — the code should be at least 1" x 1" square, with sufficient quiet-zone white space around it
– Try to ensure the code's location is mobile-accessible. Don't use QR codes in subway, high billboards, places which makes it hard to scan.
– Provide details how people can scan your code if they are not familiar. (Essential smartphone apps to scan QR codes)
With following these simple guidelines you will achieve better results for your QR codes.
Tags: Actions, Effectiveness, Guidelines, QR Code purpose, WOW Factor
---
Tweet