Author:
Veselin Nedeff
|
Posted:
July 29th, 2011 |
Category:
How To
,
Tips
|
No Comments »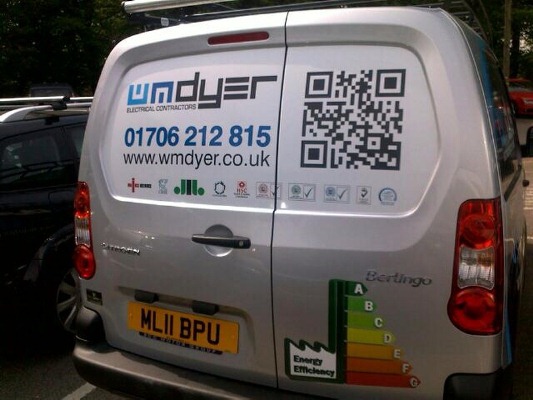 QR codes are adopted mainly in B2C market but we think they can be used with same success in B2B. B2B is still human-to-human marketing and QR codes can be used to educate the business owner or employee looking at your solution. This is needed because education is the key to make correct decisions. As audience the business people want products and services that will help them stay profitable and competitive.
QR Codes can be used in many ways in B2B to connect real and internet worlds, to save the time and uneasiness to type URLs, contact info, social links, etc. Here I will give you few examples how you can use QR codes to connect with other businesses.
You can use QR code on trade shows – print it on your booth, brochures, promo materials and link it to videos of your product on YouTube, a link to a company Facebook page, more information on your product/service. QR codes can be used in Industry Magazines, Brochures, and Catalogs to link to case studies, white papers, installation guides, specific tools, video media, and more. Business Cards with QR codes is a whole new way of exchanging contact info. By using a QR code on a business card you allows someone you meet to add your contact info (name, number, e-mail, website, address, etc) into their phone in a matter of seconds. It saves the hassle of someone manually typing it in and looks tech savvy. QR codes can be also placed on your product packaging linking to you support phone, more information, installation guides, how to use it videos, and more.
Using QR codes in B2B is perfect way to shows forward-thinking and your will to get things done with ease. But still don't forget to educate the people who will potentially scan your code what it is. Despite QR Code usage has grown significantly, the majority of people are not aware of QR codes and how to use them. We welcome you to try QR codes for your B2B undertakings. Just sign up for YouScan.me and create your codes.
Tags: B2B, B2C, brochures, business cards, catalogs, education, industry magazines, product packaging, QR codes, Trade shows
---
Tweet