Author:
Veselin Nedeff
|
Posted:
December 12th, 2011 |
Category:
Tips
|
No Comments »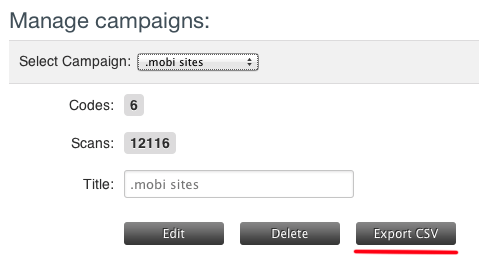 Analyzing how people interact with your code is essential for any marketer who want to achieve better results. We recently made available exporting of QR code data to CSV. Probably most of you have organized their QR codes in campaigns and tracking results for separate codes in a campaign and comparing how they perform is a must option, that's why we just added the option to export CSV containing data for all the QR codes in separate campaign. The process of exportiung CSV for campaign is straightforward, just open Campaign Manager, select desired campaign and click on the Export CSV button.

You get data about scans per day, scans for 30 days back and total scans for each QR. That lets you create graphics and analyze the performance. Example follows: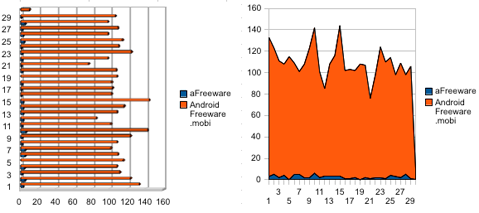 Note that day by day data is available for 1 month in the past from date you are exporting the CSV. So if you want fresh and overlapping stats to work with we suggest exporting your data at least once per month.
Tags: campaign manager, campaigns, csv, data, export, Multiple QR codes data
---
Tweet