Author:
Veselin Nedeff
|
Posted:
August 25th, 2011 |
Category:
Case Studies
|
No Comments »
|
UNICEF are also engaging people to use QR code for their donation campaign SHARE, which aims to fight the hunger of Somalian kids.
Right now, a child is dying of hunger in Somalia every six minutes. And unless we do something about it, children are going to carry on dying. It's simple. Children are hungry. We're not. They have no food. We do. So it's time to share what we have to save lives. Please donate now and save lives. Text SHARE to 78866 to donate £5 or scan the QR code to put your phone in texting mode.
Here is attached the poster they use in United Kingdom and if any of you wants to donate please scan this QR code and help Somalian children.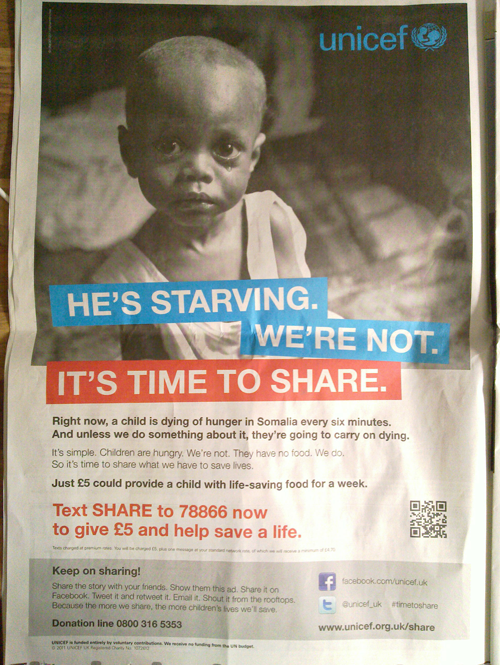 ---