Author:
Veselin Nedeff
|
Posted:
April 19th, 2012 |
Category:
News
|
1 Comment »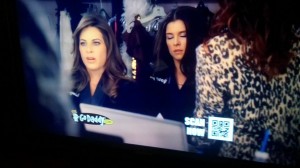 Today I stumbled across two different studies that should convince you in the growth of QR codes. I am more happy to share with you the data collected by Accenture's survey among 1,000 U.S. consumers over the age of 18 to measure their understanding and usage of the social media symbols that appear during television programming. Participants were shown images of various social media symbols and asked a series of questions about their familiarity and use of them while watching television.
The majority said they had noticed and were also familiar with how to interact with social media symbols while watching TV, including the Facebook "Like" symbol (42 percent), QR codes (28 percent), Twitter Hashtags (18 percent) and Shazam symbols (9 percent). The survey also found that 11% of viewers can interact and scan a QR code while watching TV. This maybe a sure sign that QR codes are going mainstream.
Other survey by Mobext is showing how brands are engaging customers (visual (QR codes), mobile visual search (Google Goggles), audio (Shazam), and native (SMS, MMS)). In it QR codes have reported the largest growth (63%) in the past six months.
Sources : MarketWatch ClickZ
Tags: Accenture, Growth, Mobext, stats, study, Survey
---
Tweet