Author:
Veselin Nedeff
|
Posted:
September 1st, 2011 |
Category:
News
|
No Comments »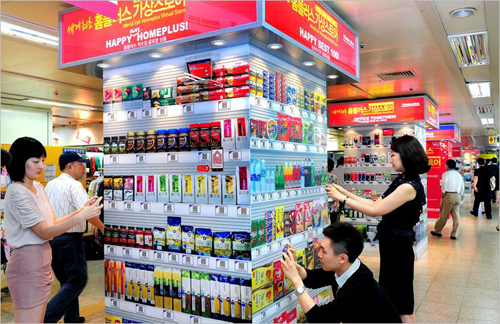 QR Codes are targeted for tech savvy people with smartphones, who are able to scan them. With the current explosive adoption rate of iOS and Android over the world a new smartphone user is born every second, hundreds of thousands of them every day. Smartphone users are just to become more than traditional computer users, and the good about them is that they are always online and can scan your code on the go.

Recently we have released statistics for the first half on 2011 showing the segmentation smartphone users who scan our codes so you can get idea how to focus your message. comScore has released interesting stats indicating that 14 million Americans scanned QR Codes on their mobile
phones in June 2011 which is pretty big number. Just imagine the potential on global scale.
More than half of all QR code scanners were between the ages of 18-34 (53.4 percent). Those between the age of 25-34, who accounted for 36.8 percent of QR code scanners, were twice as likely as the average mobile user to engage in this behavior, while 18-24 year olds were 36 percent more likely than average (index of 136) to scan. More than 1 of every 3 QR code scanners (36.1 percent) had a household income of at least $100,000, representing both the largest and most over-represented income segment among the scanning audience.
They have a lot more demographics info you can read here.
So don't be discouraged if you get low numbers/scans, this will improve in future for sure. You have to focus on the experience beyond to QR Code scan and users will like you message and come in higher numbers. To learn how to improve your relationship with people who scan your QR Code follow us on Twitter and read our Tips section on the blog for tips and how-tos. Prepare yourself well and your marketing strategy will be successful with the more and more people using smartphones.
---
Tweet