Author:
Veselin Nedeff
|
Posted:
August 19th, 2011 |
Category:
Marketing
|
9 Comments »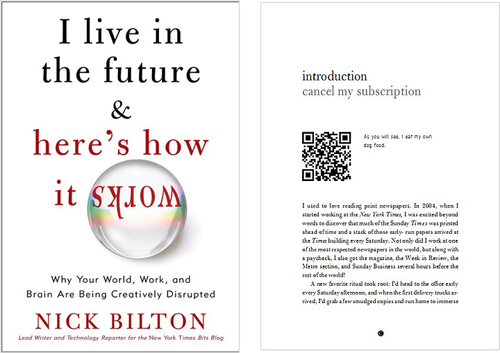 Here I want to explain you why QR codes can be used on Books to enhance the user experience. Just imagine that you are reading a book and a QR code is printed on the page that connects you a video, connect with people mentioned on social networks, view a map of geographic place or be lead to website with more information or interactive tours. QR Code can be The Tool to create real augmented reality books, which most of the smartphone owners can get more info and better UX.

Here are some examples how QR code can be used in different book genres – Children's Books – add scan codes to help make learning fun ( example : QR Codes used to educate kids ), Novels – add scan codes for sidebar stories about the characters or author commentary, Recipe Book – scan the code to see the "how to" video (cooking technique, how to make this dish, inspiration from the author) (example : QR Code used for food recipes on TV), Non-Fiction – add scan codes to add content updates since the book was published, and there are many more possibilities.
Below I am attaching some videos to view QR codes already used in Books industry.
If you want to create your own QR codes don't hesitate and Sign Up for YouScan.me account
Tags: augmented, augmented books, authors, books, detailed information, education, fun, maps, printing, social, Video
---
Tweet