Author:
Key West Express
|
Posted:
August 30th, 2011 |
Category:
Case Studies
,
Marketing
|
2 Comments »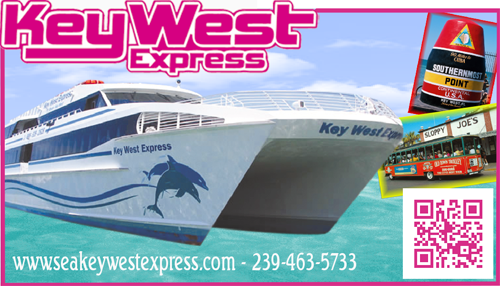 The Key West Express is a high speed passenger ferry service that has proudly provided round trip transportation for 17 years between the gulf coast of Florida and America's Southernmost destination, Key West! Key West Express allows our guests to escape the hassles of the long drive and traffic.   Passengers are able to relax in the comfort of our climate controlled cabins, watch one of our flat screen TV's, enjoy a cocktail and a bite to eat while viewing the majestic gulf waters.

Beginning in 2011 we have been experimenting with QR codes. Initially we incorporated them into our traditional newspaper print advertising . Since then we have implemented a QR code into all of our print advertising.
It is so exciting to be among the pioneers utilizing this fabulous cutting edge tool for measuring return on our advertising expenditures! Without track ability it is not possible to know how to correctly allocate advertising monies. The QR code is not only track able it allows us to actually see when the codes are scanned!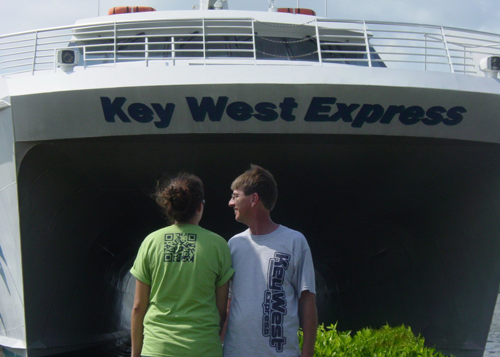 This month we took our use of QR codes to a new level by adding a QR code to t-shirts which we sell on board and in our retail shop. The code that we are using on the shirts is a compound code that includes options for the user such as Facebook, joining our Twitter feed, following on FourSquare or going directly to the Key West Express website. Interestingly, we have noticed a corresponding rise in our Facebook and Twitter traffic since the introduction of this advertising option. By adopting the QR onto our t-shirts we have created attractive & trendy  walking, traveling billboards!
Enthusiasm is an inadequate word for our excitement over the QR, and its role in our current and future advertising!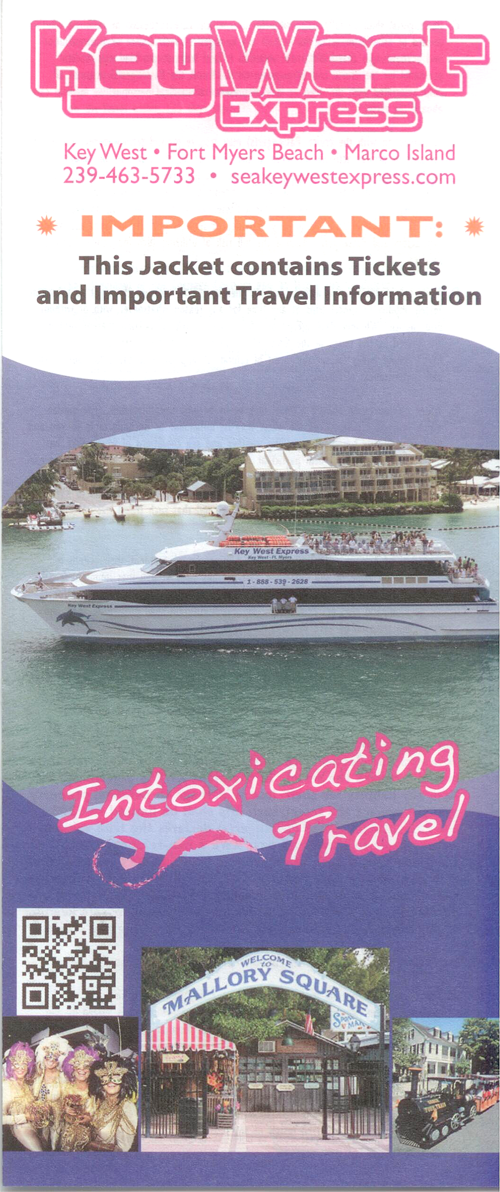 Generate QR Code with YouScan.me
Tags: ferry, ferry service, key west express, print advertising, shop, social network, t-shirt, trackable qr code, transportation, travel, trip
---
Tweet