Author:
Veselin Nedeff
|
Posted:
June 23rd, 2011 |
Category:
How To
|
4 Comments »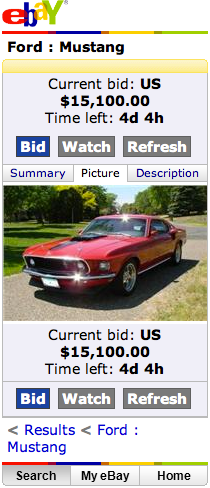 QR codes are an easy and free way to increase sales with very little effort. If you are looking to sell your car QR codes can produce results quickly and make a positive influence on your bottom line. Both automotive businesses and individuals can use QR codes to sell cars, offer promotions and information.
If you are selling you car by yourself you can embed description of you car, link to photos, price, etc. The other option we provide you is to sell your car on eBay using QR codes (check out our article about selling on eBay using QR codes). For that you have to publish it on eBay, have account with us and generate your eBay QR code. We create mobile landing page where people who scan the code are pointed to and there your offer is listed.
Depending of are you automotive dealer or person selling car you have different options to implement QR codes to increase interest of your offer. You can put a QR Code on a Lot Banner to link Customers on the Lot to your offers, get feedback from your customers on your service department by linking a QR Code to an interactive survey or place a QR Code linking to video testimonial in newspapers. Another option is to link your customers directly to your personal contact information by including a QR Code on your Business Card or print out unique QR code for each car stick it on the window.
QR Codes when attached to a car's window sticker, allows customers to shop the car lots after normal business hours and get all the information about the vehicle simply scanning qr code on the window sticker. There are lots of people that will walk and see the QR code, so that way you are giving them to opportunity to view info and shop for your car even if you are not there. Scan the QR code below to see in action what I am talking about.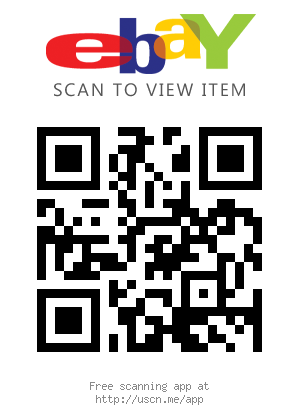 Tags: automotive, billboard, cars, dealer, eBay, individual, newspaper, promote, sell, Survey, trucks, vehicle, window sticker
---
Tweet