Author:
Veselin Nedeff
|
Posted:
July 18th, 2011 |
Category:
Case Studies
|
3 Comments »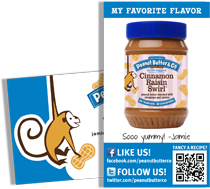 Peanut Butter & Co. is another example of success companies that use QR codes to promote its products. When you look in their company history you will find our that innovation and forwards thinking is essential for them and that lead to usage of QR codes. They realize that QR codes are quick and easy way for customers to stay involved with the company.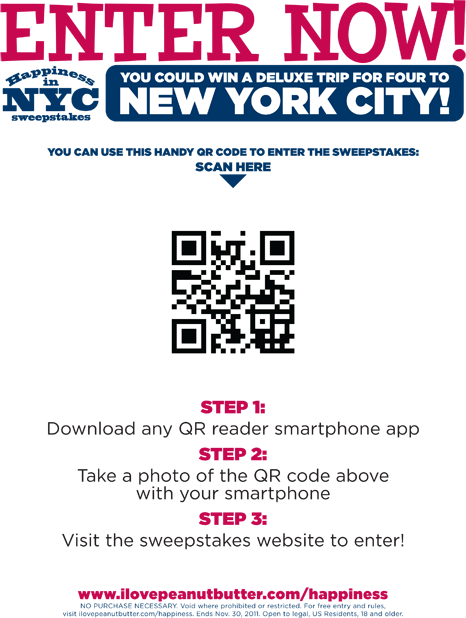 First they started using it for Happiness in NYC Sweepstakes which was a great way for the public to instantly sign up for the sweepstakes by scanning QR codes that were placed on jars, posters, and signage at events. When looking at the results they realize that QR codes can be used to drive traffic to Website, Facebook and Twitter pages.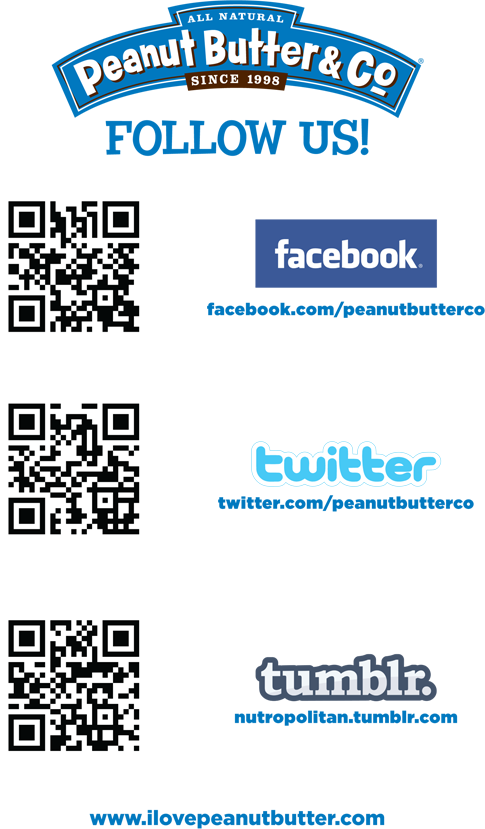 Now they added QR code to company business cards so people can be taken directly to our recipe blog for great cooking and entertaining tips.
We love Peanut Butter & Co.'s approach to QR codes and will be happy to see more companies like them using our service.
Tags: business cards, events, Facebook, Happiness, jars, peanut butter, peanut butter & co, poster, QR codes, sweepstakes, Twitter, website
---
Tweet