Author:
Veselin Nedeff
|
Posted:
November 18th, 2011 |
Category:
Case Studies
|
No Comments »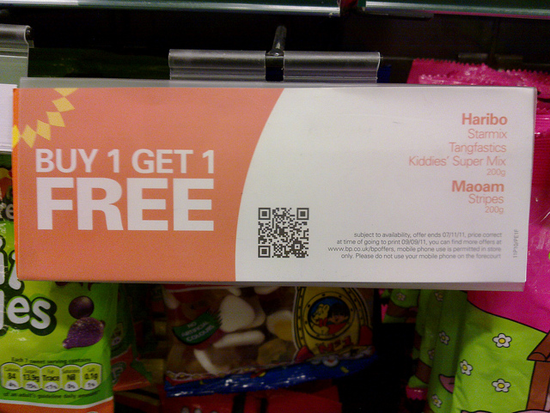 And the latest ones to be featured in our QR code in the wild posts are BP. The QR Codes are placed on the shelves at BP shops at UK and their purpose is to present daily offers. When scanned they lead to BP's mobile website which tracks your location and displays the offers near you.

This site has been created to ensure that BP's loyal customers are always aware of the great deals we offer on every day items, both nationally and locally. There are no charges to register to the service and only savings to be made.
Registration will enable us to save you time by pre-populating your information making it even easier to claim offers.The underlying philosophy of this site is to get our great deals into your hands in an easy to use format, making saving money even easier.
Image Credit : nickj365
Tags: BP, daily offers, location, shops, UK
---
Tweet