Author:
Veselin Nedeff
|
Posted:
November 1st, 2011 |
Category:
Case Studies
|
No Comments »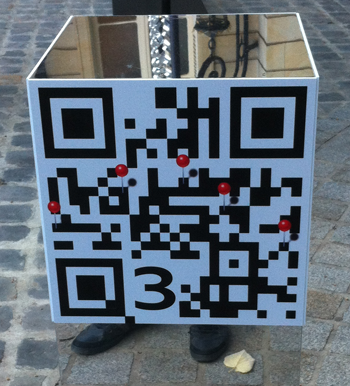 Here is how one of the major car manufacturers Audi use QR codes to present their Talents Awards in France. The codes has been printed on both vehicles parked and driven around the city, and on mirror columns symbolizing the Qube3 from Audi. When scanned the QR code leads you to perfectly organized mobile site with information about the awards, videos and inspiration talks from participants.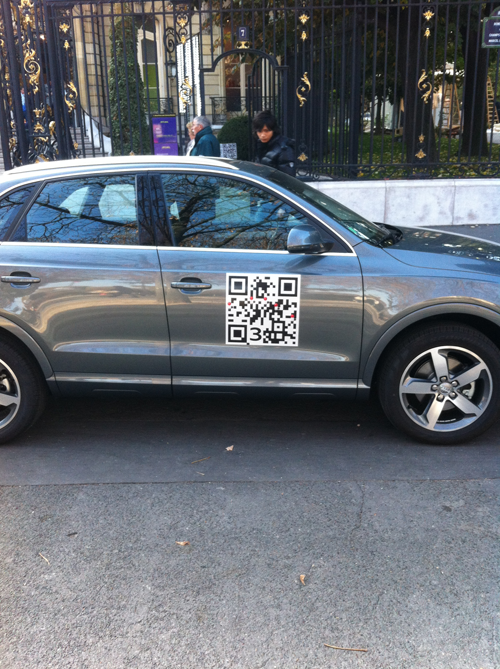 Audi Talents Awards take place at Place Vendome, on the Champs Elysées, on the Esplanade Library MK2 at Beaubourg, so you have the chance to see the future of art, design and mobility.
Tags: Audi, Audi Talents awards, Car, Column, France, Paris, Qube3
---
Tweet